SKIN SERIES #3: The pick of the bunch
HELLO BEAUTIFUL HUMANS.
I am so sorry- it has been a while. I have been working on making this perfect, educational, comprehensive and unbiased. I have read countless books and asked multiple questions to try and find EVERY answer to every question and I am so excited to have this done.
Basically let's break it ALL down. I am going to chat a LOT about products and I want to make it clear that NONE of this is sponsored. Some of the brands have kindly gifted me products (not knowing I was doing this) and a heap of it has been purchased by me. All links are clickable to where I could find the closest/cheapest stockist and none of those links are affiliate. I do have a few discount codes available for products marked with an *, and you'll find these at the end of the post should you choose to use them.
Let's go back to the beginning. What steps can/should/could be a part of your skincare routine and the purpose they serve. Then, in true YOU BEAUTY fashion, the SPENDY SAVEY options for your perfect routine. On with the show:
CLEANSE
The first and most vital step of your skincare routine is to cleanse. I personally am a double cleanser, more on that soon. Cleansing removes dirt, makeup, impurities and helps to keep pores clear. It can remove dead skin, excess oil and other pollutants that can cause acne or similar skin conditions.
Double cleansing in the evening is key to a clean, makeup free face. I find that 95% of the time, a single cleanse will leave behind so much makeup and not allow the cleanser to actually do it's job. My initial cleanse is usually an oil-based balm or similar. This breaks down long-wear makeup and heavy duty products such as sunscreen and mascara. These usually melt on contact and then emulsify using a little water. For cleanse #2, I switch it up. Not 100% necessary, but I like a foaming or creme type to lather and provide nourishment to my skin. I also use a cleansing tool and I couldn't recommend them more highly. Not only do they assist in a deeper cleanse but help with blood flow and collagen production with the massage function too. But at the very least, use a clean facecloth daily.
In terms of buying cleansers- I don't spend a lot. They predominantly get washed down the drain and unless you're looking for something to target your skin concerns (that you can't do with a serum etc) then I wouldn't waste my $$. I also try to steer clear of wipes for day-to-day removal. They're fantastic for one the go, travel or quick Saturday nights (in which you would otherwise sleep in a gross layer of makeup sludge…) but if you do use them, make sure you're looking for biodegradable or microfibre/reusable ones!

TONE
Toner is a funny one- we all talk about it but do we actually do it? Typically, toners are used to restore skin's pH balance, shrink pores (not permanently..) and sometimes work as humectant (which means moisture binds to the skin better). That being said- I am not a 'toner' fan. I find they worked much better for me when I was struggling with acne/oily skin, and so these days I am more likely to reach for a hydrating mist in exchange.
Cynic (me) aside, a lot of people swear by toner (or a mist). They work best when used IMMEDIATELY after cleansing- when your skin is still wet- and can be applied with your hands (in a tapping motion), on a cotton round or directly as a mist. If you're on the oily side you may reach for something more clarifying, maybe even with an acid such as salicylic or glycolic. A drier skin type such as mine will want something with hyaluronic acid or a natural exfoliant- however it's important to steer WELL clear of any toners that boast alcohol as a main ingredient. They're far too harsh and go against that glowy fresh skin thing we're all after.
TREAT

Treat takes on two meanings here; a literal delightful treat and the kind of treat that wants the best for you. NEVER, in my opinion, skip the treat. This category is huge and therefore will be quite recommendation-heavy. It follows every serum, oil, solution and peel that I've found beneficial for my skin or that of my clients. Treating involves working out what your main 'concern' is. It could be pigmentation, dullness, fine lines, dry patches or general dehydration. If I'm going to be brutal- THIS is where you need to spend your money. If you're on a budget, pick a SAVEY from EVERY OTHER CATEGORY but not this one. This is where we woooooork.
In a classic skincare routine, you'd cleanse-tone-treat-moisturise-protect. Most people, depending on their skin type, condition and budget constraints find they only need one 'treat' and are likely to use the same one morning and evening- but working out what is best for you is key. I personally have about 3 'treats' on the go and will pick and choose one depending on what my skin needs each AM/PM. I'll touch on some of the main ones, below:
OILS: you can read a LOT more about oils here, but these can be used AM or PM. I find mixing with moisturiser the best in the morning, and then either alone in the PM or on top of my other 'treats'.
TRY: Drunk Elephant Marula Oil, Go-To Face Hero, Bobbi Brown Extra Face Oil, Jeuneora Hemp Oil
RETINOL/RETINOID: Prevention is a thing and if you ask me, I'd rather save later in life because I've spent in my 20's to quit it before it hits. Get into Vitamin A/Retinol. If you're worried about dullness, fine lines, acne, or pretty much anything else, this is for you. Granted- it's slightly terrifying when you first begin but ease into it. Used in the evening (and don't use on the same nights as other acids), start with twice a week and depending on the strength, mix with some moisturiser. Slowly build up to every second evening until you're good to go every night, should you please. Vitamin A is the one product that once I'd added it to my routine I knew I'd never stop. It WILL take a while. You may peel, which is why I encourage you go slow to start- but then your skin renews due to its ability to stimulate the production of new cells and you'll glow glow glow. Retinol is a Sephora-level heaven in a bottle- well known Retinoids (Differen… if you've been there) are much stronger- in case you're as confused as I was.
TRY: Balense Intensive Retinol Serum, Drunk Elephant A-Passioni, The Ordinary Granactive Retinoid, Kotia Rejuvenating Serum (an all rounder!)
VITAMIN C: Best used in the AM if you're using a Retinol etc, but also available in the PM. Vitamin C works to prevent free-radical damage, brighten complexion and even help to fade pigmentation and dark spots. It's anti-inflammatory so fabulous for problematic skin and isn't something you need to worry about if you suffer from sensitivity.
TRY: Drunk Elephant C-Firma, Balense Rapid C Concerntrate, Clinique Fresh Pressed Daily Booster, Trilogy Vitamin C Booster, Summer Fridays Jet Lag Mask
AHA's: typically sold as Glycolic or Lactic (the more gentle of the two) Acids, AHA's exfoliate the surface of your skin- almost eats the dead skin away... Glycolic Acid makes you particularly sun sensitive so is best used in the PM, whereas Lactic Acid is naturally derived from milk so is a safe bet for the morning, as long as you top it with SPF. I personally have almost solely turned to Acid Exfoliants rather than physical (scrubs) because they're both gentler and more effective.
TRY: Pixi Glow Tonic, First Aid Beauty Radiance Pads, L'Oreal Glycolic Peel Pads, The Ordinary 5% Lactic Acid
BHA's: on the shelf as Salicylic Acid, this one is a heaven for acne-prone skin. It's oil soluble so unlike AHA's, it's able to penetrate deeper into an oily skin type. It's anti-bacterial and anti-inflammatory and safe for use AM & PM. Salicylic breaks down sebum in your pores, which is what can cause breakouts, so really cleans deep into the skin. If you're struggling with black/white heads, this baby is going to be a saviour. One thing to note: less is more. Opt for spot creams or cleansers and don't just COVER your face in it. It'll end up dried out and you've swung the pendulum too far.
TRY: The Ordinary Salicylic Acid 2%, Dermalogica Clear Start range, Dermalogica Daily Microfoliant, Oxygen Skincare Blemish Gel* (not a Salicylic Acid product- but much better option than the ones on the market. Uses Honey and Hops to treat acne without drying it out)
HYALURONIC: Naturally present in our skin, HA is much more than moisture. It binds moisture to the skin, is an anti-oxidant, anti-bacterial, anti-inflammatory, stimulates collagen and assists in a plumper, more elasticated skin (yes- it's great). Sadly, our skin produces less and less of it as we (shock) age, so it's a crucial step in a skincare routine. You can use this one AM and PM, alongside an acid or on it's own. Plump skin is skin full of Hyaluronic goodness.
TRY: Estee Lauder Advanced Night Repair, The Ordinary Hyaluronic Acid 2%, Neutrogena Hydro Boost range, Peter Thomas Roth Water Drench, Balense Anti-Ageing
MOISTURISE

Now we're locking ALL of that in. Moisturiser is a must- obviously. I tend to use a richer cream for night time and stick to something lightweight for the morning. One thing I have learnt though is there's little to no point fluffing over a SPF moisturiser. JUST USE AN SPF OVER IT. SPF 15 is not even close to enough for the harsh NZ sun, so keep safe and layer up.
Choose your moisturiser based on your skin type- dry, oily etc. Don't fall for ones that claim to control oil- let your makeup do that. Hydrate, protect and plump. If you're oilier, grab an oil-free formula for the day time and then work out what you crave at night. If you're drier, like me, you may want an AM one with GLOW. One that shines through your foundation and keeps you hydrated throughout the day.
Apply your moisturiser from the center of your face outwards, and don't use TOO MUCH. You should feel hydrated, not saturated. Also worth noting that in the evenings you may opt for a mask or a treatment so omitting the moisturiser is OK.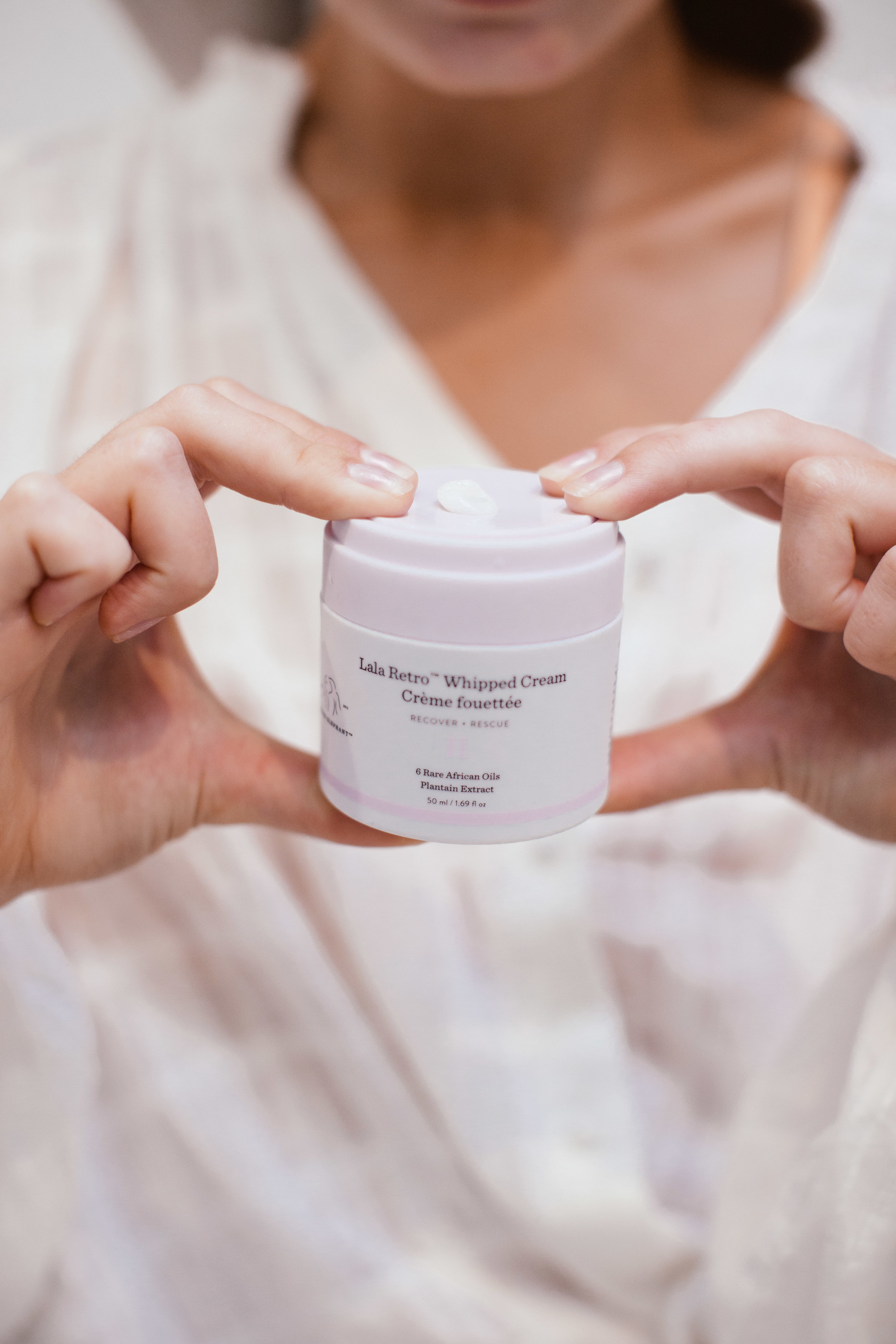 SPF
It seems silly to even have to talk about this- but I do. If stats telling you that roughly 13 people are diagnosed with a form of Melanoma in NZ every DAY doesn't scare you- sun is super bad for your skin and will make you age, fast. That should do the trick.
WEAR SUNSCREEN- EVERY DAY- EVEN CLOUDY ONES.
Facial SPF has come a LONG way. Gone are the days of sticky oily mess that clogs your pores and makes you break out. Sunscreen is chic now, so trendy (if I say it enough we all might listen). Two things you want to #educateyourself on here. UVA + UVB… UVA rays penetrate deeper into the skin and are the ones that cause premature ageing. These rays CANNOT be blocked by glass, hence why I wear my sunscreen even when I'm inside (unless in full hibernation mode then U OK). Unless UV levels are super low (it does happen) you need sunscreen on. You may wake up and see a super overcast cloudy day, however you simply can't use that to judge UV levels so chuck it on anyway. UVB rays, are the ones that burn baby burn. These are key players in skin cancer and in combination with UVA are the one that make you 'tan' in summer. Tanning is your skin cells in trauma, trying to protect themselves. Wear sunscreen.
The following recommendations are a range of sunscreens that wear beautifully under makeup, and from my experience, don't cause oiliness or piling. The key factor here if we go back to the beginning is that sunscreen is MEANT to last, so in order to prevent breaking out I would highly suggest a double cleanse in the evening to remove any residue.
ALSO: because I literally look for an excuse to recommend this product, adding 1x pump of the Drunk Elephant D-Bronzi Serum will change the way you look at sunscreen.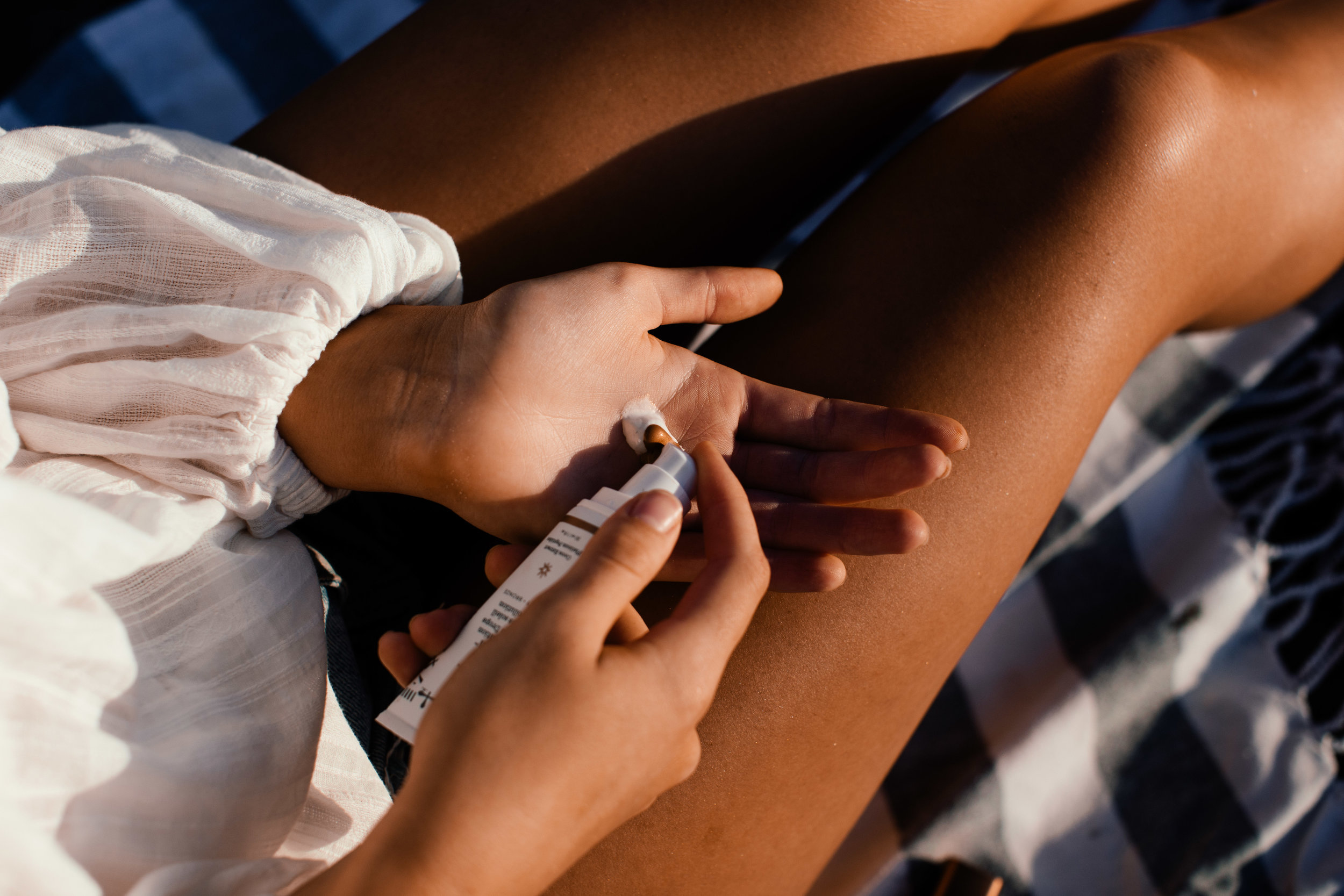 BONUS:
I know first hand how serious the effects of sun exposure can be. It's not something we should be taking lightly and for that reason I'd love to take a minute to highlight the amazing work of Call Time on Melanoma- and Australian not-for-profit that exists to educate women on how to be sun safe. They bust myths, tell stories and share tips that ensure Aussies (and their cooler Kiwi mates) are making sun safety 'cool' again. If you haven't gotten aboard the Shameless train, listen to CTOM Ambassador Natalie Fornassier- you will cry and then you will think and then you'll act. Between her and Lisa, they're changing the game and using 'influence' in a way that we all should. You can follow them on INSTAGRAM, check out their WEBSITE or listen to the EPISODE.
Oh my goodness I am exhausted, don't know about you. As you can see, I'm pretty damn passionate about skin and am constantly learning and trying and switching things up to make sure I'm across it all and know a little more than last week. I hope this was even remotely helpful, has given you a few new things to try or just educated you on one step of your routine. Remember your skin is constantly changing and will forever require TLC so listen to it and work out when it isn't so happy. I also wanted to note as per that this is in no way meant to make you drop thousands to 'fix' a problem. I know firsthand what a hectic skin journey feels like so if me sharing what worked helps one person I will be happy as larry. Head to your local beauty counter and sample products if possible before you buy (MECCA is the best for this!) but bear in mind you'll want to wait 2 weeks when trying new to allow for the purging phase (your skin may break out a little, this is normal). You can read more about my journey here and look into what I do topically with treatments here, otherwise flick me hundreds of questions and tell me a little more about your fav products over on IG!
Lotsa love,
Kas x
I have left sensitive skin out of this blog post because of the complexity of it. I would recommend seeing a Dermatologist if you struggle with sensitive skin.

Prices are reflective of AFTER discount if one applies

SPENDY/SAVEY categories are dependant on what I personal deem spendy/savey as well as feedback recieved via IG stories.

Save 15% on Oxygen Skincare with the code KASIA (affiliate)

Save 10% on Skin Sonic with the code KASIA (affiliate)

As always my opinions are that exactly- opinions. The views expressed are all my own and I make no guarantee about the suitability of any products listed here for any one other than myself. I encourage you to do your own research and advise you to seek the advice of a doctor, dermatologist or suitable professional should you have any concerns.